Amsoil
We are a local reseller and installer for AMSOIL Products.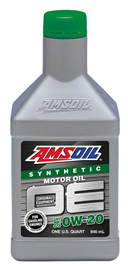 Give us a call or visit the store and we can help you get AMSOIL products for your cars and trucks. If you need AMSOIL products for your motorcycle, boat, ATV, tractor or any piece of equipment we would be glad to order it for you.
You can also visit our AMSOIL online store and have AMSOIL products shipped directly to your door.
Click the Box to go to the AMSOIL Online Store

AMSOIL products are sold through a network of independent dealers, people like you that are interested in earning extra income and would like to own their own business. The AMSOIL opportunity starts at $15 for a 6 month trial dealership and then renew for $30 a year. With AMSOIL there are no inventory requirements and dealers can work with variety of customers like shops, fleets, preferred customers and more.
AMSOIL Dealer Information Request Form: